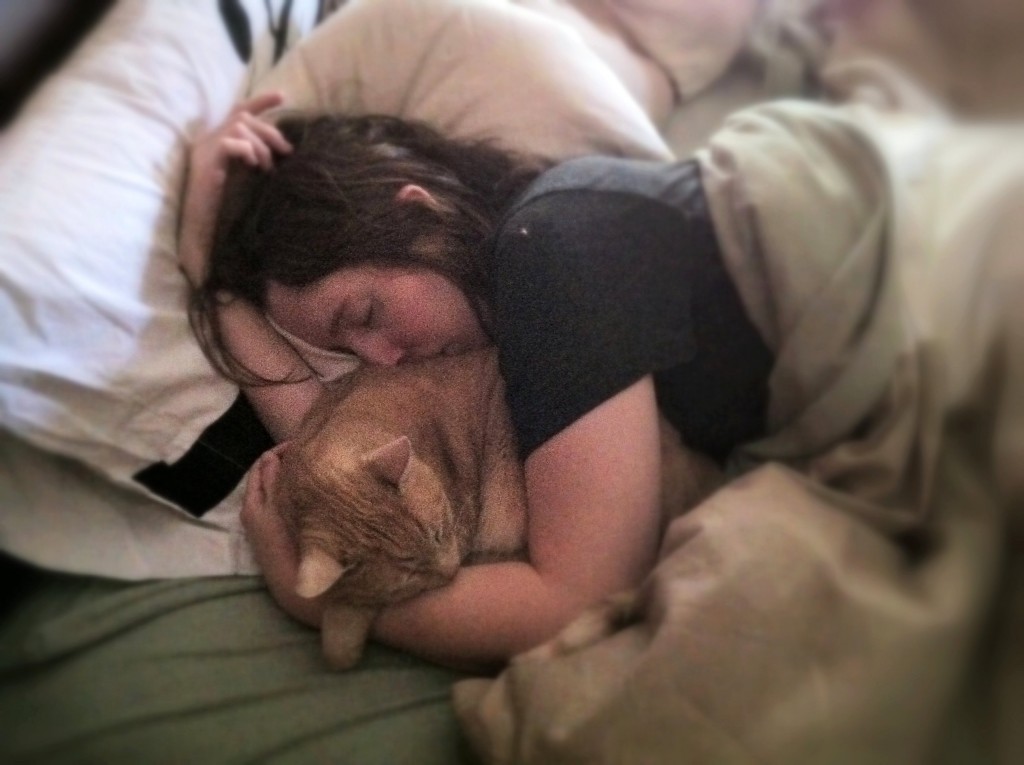 We look for meaning in death, and it's easy to understand why. It never feels like we've had enough time, so we look for signs to make peace with the end. Signs that it's the right time, if we're the ones making the decision. Signs that it was meant to be, if we're not.
But the truth is that we never really do have enough time, and I don't think there's a way to feel confident that it's perfect timing when a decision needs to be made (or it's made for you). You just do your best with what you've got.
Gordo was my companion for 16 years. I was 19 when I got him—a lifetime ago. He was with me through changing jobs, boyfriends, homes. He licked Ian when we started dating and that meant we were going to get married. He comforted me when I was sad, and made biscuits on my shoelaces before I'd leave the house. Every night he got in the bed and requested I turn on my right side so he could curl up under my chin, my arm wrapped around him so he could fit his head in the palm of my hand. I used to not be able to sleep unless he was there.
Gordo was my friend. And now he's gone.