After we learned Evil Twin had diabetes, the vet strongly recommended we not allow him outside anymore. Not only did he have to be on an insulin shot schedule, his wounds were slow to heal and he had a habit of getting his ass kicked by the other neighborhood cats.
But from time to time, when the weather was nice, we'd let him outside for a bit. He had gotten used to an indoor life by then, anyway, and was good at limiting his outdoor time himself. We would let him out the front door and he would walk around the side of our townhouse, through the grass and dirt and mulch, to the back and climb under the fence to our back patio. We'd find him minutes after we had let him out meowing at the back door to be let in, content his patrol had kept us safe.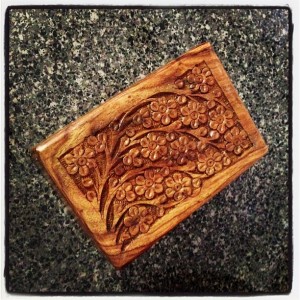 On Saturday, Ian and I picked up his remains from the vet, and yesterday afternoon I said a few words as we scattered those remains along his patrol route. It was the only thing I could think to do that made sense for him. I didn't want to keep his ashes inside. He loved being outside, but close to the house. So that's where he'll stay, and soon he'll be mixed in with the grass and dirt and mulch.
We won't live here forever, but nothing is permanent, anyway.